Acrobat Training

Adobe Acrobat creates PDF (portable document format) documents. PDF documents allow users to collaborate when they do not have the programs or fonts used by the author of a document. The program also allows the author to protect and secure the content of the PDF. A common use of Acrobat is to create fillable PDF forms that can be collected and summarized. Where most courses require two days of training, we summarize all the features in a single day of class! Students receive the Adobe Acrobat Classroom in a Book.

Course Schedules
Individuals
Contact Us For Custom Dates/Times
Companies
Register 4 or more students for a discount – Choose one full day or two half days


Length: 1 full day
Price: $349
Frequently Asked Questions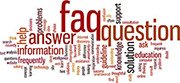 What time does class start?
Weekday classes start at 9am
Weekend classes start at 10am
Do I need to bring a computer?
We provide a Windows computer.
Do I receive a certificate?
Yes, upon completion you will receive an attractive gold foil certificate.
Are there any prerequisites?
Ability to use a mouse and a keyboard.
Where are you located?
31 West 34th Street. Near Penn Station, NJ Transit, and the N, Q, R, W, B, D, F, 1, 2, 3, A, C, E trains.
About The Instructor
Glenn Harris is a Certified Technical Trainer and Adobe Master Instructor with 20 years of classroom experience. He has published many training manuals.




Acrobat Outline

Download a PDF
INTRODUCING ADOBE ACROBAT

About PDF
About Adobe Acrobat
About Acrobat Reader
Using PDF on the web
Add Acrobat Reader installers
Open a PDF file
Toolbars
Tools
Navigate PDF documents
View PDF presentations in Full Screen mode
View PDF files in Read mode
Set Acrobat preferences for web browsing
Customize the Acrobat toolbar
Customize the brightness of the user interface

CREATE ADOBE PDF FILES

Use the Create PDF tool
Drag and drop files
Save PDF files to cloud accounts
Convert different types of files
Insert a blank page
Use PDFMaker
Use the Print command
Reduce file size
Adobe PDF presets
Optimize PDF files
Scan a paper document
Make scanned text editable and searchable
Convert web pages to Adobe PDF

READ AND WORK WITH PDF FILES

About the onscreen display
Read PDF documents
Search PDF documents
Print PDF documents
Fill out PDF forms
Print booklets
About flexibility, accessibility, and structure
Work with accessible documents
Make files flexible and accessible
About tags
Using Acrobat accessibility features
Share PDF files

ENHANCE PDF DOCUMENTS

Move pages with page thumbnails
Manipulate pages
Renumber pages
Manage links
Work with bookmarks
Name bookmarks automatically
Set document properties and metadata
Add multimedia files
Set up presentations

EDIT CONTENT IN PDF FILES

Edit text
Redact text
Work with images in a PDF file
Copy text and images from a PDF file
Export PDF content to a PowerPoint presentation
Save PDF files as Word documents
Extract PDF tables as Excel spreadsheets

USE ACROBAT WITH MICROSOFT OFFICE FILES

About Acrobat PDFMaker
Convert Microsoft Word files to Adobe PDF
Create Adobe PDF files from Word mail-merge templates
Convert Excel documents
Using the spreadsheet split view
Convert PowerPoint presentations

COMBINE FILES

Select files to combine
Arrange pages
Merge the files
Create a PDF Portfolio

ADD SIGNATURES AND SECURITY

View documents in Protected Mode in Reader
About security in Acrobat
View security settings
Add security to PDF files
About digital signatures
Send a document for others to sign
Create digital signatures
Use the Fill & Sign tool
Sign in Preview mode
Sign a document digitally with certificates and digital IDs
Share certificates with others
Modify signed documents
Certify PDF files
Sign certified documents
Secure PDFs in FIPS mode

USE ACROBAT IN A REVIEW CYCLE

Add comments to a PDF document
Comment in Acrobat Reader
Work with comments
Initiate an email-based review
Summarize comments
Start a shared review
Compare versions of documents

WORK WITH FORMS IN ACROBAT

Convert PDF files to interactive PDF forms
Types of form fields
Add form fields
Specify an answer format
Use image buttons
Distribute forms
Collect form data
Track forms
Options for distributing forms
Work with form data
Calculating and validating numeric fields

USE ACTIONS

Use predefined actions
Create an action
Avoid the Full Screen mode warning
Share actions