FrameMaker Training

Adobe FrameMaker is used to produce both structured and unstructured documents. The program is well suited to long documents and is your teacher's preferred publishing tool for books. Although FrameMaker does not support bleeds like InDesign, it readily handles documents over 100 pages better than InDesign. Students receive the Adobe FrameMaker Classroom in a Book.

Course Schedules
Individuals
Contact Us For Custom Dates/Times
Companies
Register 4 or more students for a discount – Choose two full days or four half days


Length: 2 full days
Price: $679
Frequently Asked Questions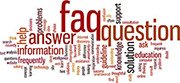 What time does class start?
Weekday classes start at 9am
Weekend classes start at 10am
Do I need to bring a computer?
We provide a Windows computer.
Do I receive a certificate?
Yes, upon completion you will receive an attractive gold foil certificate.
Are there any prerequisites?
Ability to use a mouse and a keyboard.
Where are you located?
31 West 34th Street. Near Penn Station, NJ Transit, and the N, Q, R, W, B, D, F, 1, 2, 3, A, C, E trains.
About The Instructor
Glenn Harris is a Certified Technical Trainer and Adobe Master Instructor with 20 years of classroom experience. He has published many training manuals.




FrameMaker Outline

Download a PDF
Explore FrameMaker

Explore the document window
Set up a workspace
Apply predefined paragraph formats
Apply predefined character formats
Write a short memo

Define Paragraph Formatting

Create a custom document
Display the Paragraph Designer
Format headings
Work with bullet lists
Create numbered lists
Create a chapter title

Define Colors and Character Formats

Define custom colors and tints
Add color to paragraph formats
Emphasize words and phrases
Add color to autonumbers

Page Layout

Change column layout
Display master pages
Number pages
Create a running footer
Finish the footers
Custom master pages
Assign master pages to paragraph tags

Graphics

Adjust header and footer frames for graphics
Import a graphic
Mask part of a graphic
Copy the header graphics
Draw lines and rectangles
Align multiple objects
Copy the footer graphics

Document Editing

View the document
Turn off the display of graphics
Define a user variable
Insert variables
Find and changing text
Change a variable definition
Use the Thesaurus
Check spelling

Tables

Insert a table
Fill in the table
Add rows and columns
Rearrange information
Format text in table cells
Resize columns
Change the table format
Straddle table cells
Reuse a table format

Customize Tables

View a sample table
Import text into a table
Format body cells
Format the table title
Set basic table properties
Resize columns
Use tabs in table cells
Define ruling styles
Set table ruling
Use custom ruling and shading

Anchored Frames and Graphics

Edit text containing anchored frames
Import a graphic
Import a second graphic
Anchor graphics in the column
Use art in the margin
Create an object style
Use inline graphics
Reuse anchored frames
Use run-in art
Create a drop cap
Use rich media in technical documents

Cross-References and Footnotes

Insert a paragraph cross-reference
Display the source of a cross-reference
Insert an external cross-reference
Create a cross-reference format
Use the new cross-reference format
Insert a spot cross-reference
Resolve cross-references
Insert footnotes
Change how footnotes look

Books and Tables of Contents

View the finished book file
Create a book file
Add documents to the book
Open files from the book window
Add a table of contents
Generate the table of contents
Set up chapter numbering
Fix the pagination
Change the layout
Add a title
Format the entries
Change the contents of entries

Indexes

Add an index to the book
Change the layout
Add a title
Update the page footer
Format the entries
Format page numbers
Fix bad line breaks
Add index entries
Edit index entries