InDesign Training

Adobe InDesign is a creative suite application used to generate complex layouts for print. Typical InDesign projects include tri-folds, marketing slicks, brochures, and documents that tend to be shorter in length like magazines. Students receive the Adobe InDesign Classroom in a Book.

Course Schedules
Individuals
Contact Us For Custom Dates/Times

Companies
Register 4 or more students for a discount – Choose two full days or four half days


Length: 2 full days
Price: $679
Frequently Asked Questions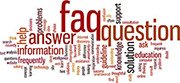 What time does class start?
Weekday classes start at 9am
Weekend classes start at 10am
Do I need to bring a computer?
We provide a Windows computer.
Do I receive a certificate?
Yes, upon completion you will receive an attractive gold foil certificate.
Are there any prerequisites?
Ability to use a mouse and a keyboard. Helpful if familiar with Photoshop
Where are you located?
31 West 34th Street. Near Penn Station, NJ Transit, and the N, Q, R, W, B, D, F, 1, 2, 3, A, C, E trains.
About The Instructor
Glenn Harris is a Certified Technical Trainer and Adobe Master Instructor with 20 years of classroom experience. He has published many training manuals.




InDesign Outline

Download a PDF
The Workspace

Panels
Customize the workspace
Navigate a document
Use context menus
Use panel menus
Modify interface preferences

Get to Know InDesign

View guides
Preflight as you work
Add text
Work with styles
Work with graphics
Work with objects
Work with object styles
Presentation mode

Set up a Document and Working with Pages

Document settings
New documents
Switch between open InDesign documents
Work with master pages
Apply master pages to document pages
Add new document pages
Rearrange and delete document pages
Change the size of pages
Add sections to change page numbering
Override master page items and place text and graphics
Print to the edge of the paper: use the bleed guides
View the completed spread

Work with Objects

Work with layers
Create and modify text frames
Create and modify graphics frames
Add metadata captions to graphics frames
Place and link graphics frames
Change the shape of a frame
Wrap text around a graphic
Modify the shape of frames
Transform and aligning objects
Select and modify grouped objects
Draw lines and modify arrowheads
Create a QR code

Flow Text

Flow text into an existing frame
Flow text manually
Create text frames while flowing text
Create threaded frames automatically
Flow text automatically
Apply paragraph styles to text
Adjust columns
Add a jump line page number

Edit Text

Find and change a missing font
Enter and import text
Find and change text and formatting
Check spelling
Edit text by dragging and dropping
Use the Story Editor
Track changes

Typography

Adjust vertical spacing
Work with fonts, type styles, and glyphs
Fine-tune columns
Change paragraph alignment
Create a drop cap
Adjust letter and word spacing
Adjust line breaks
Set tabs
Add a rule above a paragraph
Work with paragraph shading

Color

Manage color
Define printing requirements
Create colors
Apply colors
Tint swatches
Gradients
Color groups

Styles

Create and apply paragraph styles
Create and apply character style
Nest character styles inside paragraph styles
Create and apply object styles
Create and apply table and cell styles
Globally update styles
Load styles from another document

Import and Modify Graphics

Adding graphics from other programs
Comparing vector and bitmap graphics
Managing links to imported files
Updating revised graphics
Adjusting display quality
Working with dropped backgrounds
Working with alpha channels
Importing native Adobe graphic files
Using an InDesign library to manage objects
Using Adobe Bridge to import graphics

Tables

Create a table
Convert text to a table
Change rows and columns
Format a table
Add graphics to table cells
Create a header row
Create and apply table and cell styles

Print and Export

Manage colors
Preview transparency effects
Preview the page
Create an Adobe PDF proof
Create a Press-Ready PDF and save a PDF preset
Print a proof and save a print preset
Package files

Creating Adobe PDF Files with form Fields

Set up a workspace for forms
Add form fields
Set the tab order of the fields
Add a button to submit the form
Export an interactive Adobe PDF file