Intermediate-Advanced Excel Training
Our one day advanced Excel training includes formulas like: Vlookup and Index Match, SumIfs (two and three criteria), If, and introduction to advanced PivotTables. An introduction to macros and VBA programming. Courses are hands-on and include practice exercises. The only training to offer a library of over 280 self assessment tests for practice. The only Excel class to offer 90+ minutes of Vlookup and 90+ minutes of PivotTables! Course includes an 85 page manual!
Course Schedules
Weekdays

Weekends

January 10th-11th
9am-1pm
January 20th
9am-5pm
January 30th-31st
1pm-5pm
July 29th 9am-5pm
Length: 8 hours
Price:
In Person: $295
Online: $195
Companies: Contact Us For Custom Dates.
Register 4 or more students for a discount
Choose one full day or two half days. Contact Us Or Click Here For A Quote
The only training to offer a library of 300 self assessment tests for practice. The only Excel class to offer more than 90 minutes of Vlookup and more than 90 minutes of PivotTables!
Prerequisites include the ability to:
| | | |
| --- | --- | --- |
| | | |
| | | |
| Absolute References (locking) | | |
| | | |
Expert Excel Tutorials In Our Blog
Index Match Functions With Two Criteria
Sumproduct Function Applications
Interactive Charts And Data Tables
VLookup Multiple Columns With Array Formulas
Frequently Asked Questions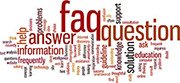 What time does class start?
Weekday classes start at 9am
Weekend classes start at 10am
Do I need to bring a computer?
We provide a Windows computer.
Do I receive a certificate?
Yes, upon completion you will receive an attractive gold foil certificate.
Are there any prerequisites?
Ability to use a mouse and a keyboard. Familiarity Vlookup, Sort, Filter, 1 Criteria SumIfs.
Where are you located?
31 West 34th Street. Near Penn Station, NJ Transit, and the N, Q, R, W, B, D, F, 1, 2, 3, A, C, E trains.
About The Instructor
Glenn Harris is a Microsoft Certified Technical Trainer and Office Master Instructor with 20 years of classroom experience. He has published many training manuals on Microsoft products. Excel Class is the only class that offers programmed self-assessment labs and online access to videos of Glenn teaching class (to himself).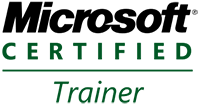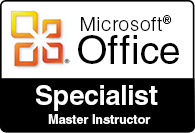 Select Corporate Clients











Advanced Outline

Download a PDF
Lesson 1: Review

Keyboard Shortcuts
Autosum
Absolute Reference
Freeze vs. Table
Subtotal Function
Sort
Data Subtotal

Lesson 2: Functions

Named Ranges
Vlookup

Keyboard Shortcuts
Same Worksheet
Multiple Worksheets
Vlookup Caveats

Index and Match

Keyboard Shortcuts
Same Worksheet
Multiple Worksheets

SumIfs

One Criteria
Multiple Criteria

CountIfs
IfError
If Then Else

Text Outcome
Formulaic Outcome
Nested If Then Else
And / Or

Text Functions
Array Formulas
Database Functions
3-Dimensional Functions
Formula Auditing

Lesson 3: Data Analysis

Goal Seek
Forecast
PivotTables
Scenarios
Solver

Lesson 4: Databases

Group and Outline
Data from the Web
Data Validation

Lesson 5: Macros

Record a Macro
Edit a Macro

Lesson 6: Collaboration

Comments
Track Changes
Passwords

Workbook Protection
Worksheet Protection
Range Protection

Lesson 7: Excel Resources
Appendices: