Introduction to Excel Training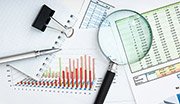 Learn Excel fundamentals in a one day class. Formulas include Vlookup, SumIfs, and PivotTables. Database topics include sort and filter. Extensive lesson on formatting. Brief lesson on charts. Courses are hands-on and include practice exercises. Course includes an 85 page manual! The only class to offer a library of over 150 self assessment tests. The only class to offer 50 minutes of Vlookup and 50 minutes of Pivot Tables! A fast paced intensive boot camp.
Course Schedules
Weekdays – Online Only

Weekends – Online or In Person

July 10th, 11th, 12th, 13th 9am-11am
July 1st 9am-5pm
July 24th, 25th, 26th 27th 9am-11am
July 22nd 9am-5pm
August 6th 9am-5pm
Length: 8 hours
Price: $295
Companies: Contact Us For Custom Dates.
Register 4 or more students for a discount
Choose one full day or two half days. Contact Us Or Click Here For A Quote
Frequently Asked Questions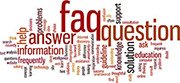 What time does class start?
Weekday classes start at 9am
Weekend classes start at 10am
Do I need to bring a computer?
We provide a Windows computer.
Do I receive a certificate?
Yes, upon completion you will receive an attractive gold foil certificate.
Are there any prerequisites?
Ability to use a mouse and a keyboard.
Where are you located?
31 West 34th Street. Near Penn Station, NJ Transit, and the N, Q, R, W, B, D, F, 1, 2, 3, A, C, E trains.
About The Instructor
Glenn Harris is a Microsoft Certified Technical Trainer and Office Master Instructor with 20 years of classroom experience. He has published many training manuals on Microsoft products. Excel Class is the only class that offers programmed self-assessment labs and online access to videos of Glenn teaching class (to himself).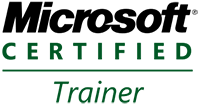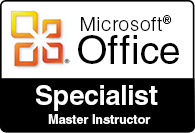 Select Corporate Clients











Watch Glenn Teach On YouTube
Introduction Outline

Download a PDF
Lesson 1: Terminology

Start Excel
Open Excel Workbooks
Worksheets
Cells
Ribbon
Keyboard
Mouse
Zoom

Lesson 2: Navigation

Navigate cells

Keyboard navigation techniques
Mouse navigation techniques

Navigate sheets

Keyboard navigation techniques
Mouse navigation techniques

Goto

Lesson 3: New workbooks

Templates
Blank
Add sheets
Name sheets
Move sheets
Copy sheets
Tab color
Freeze panes
Table
Insert/delete rows/columns

Lesson 4: Edit Text

Data entry techniques
Cut, Copy, Paste
Shortcuts
Autofill
Undo

Lesson 5: Formulas

Addition, subtraction, multiplication, division
PEMDAS and the order of operations
Autosum
Average
Absolute references
Today Function
Payment Function
SumIfs
Vlookup
PivotTables

Lesson 6: Format

Column widths and row heights
Font

Name
Size
Bold
Borders
Cell fill color
Font color

Alignment

Horizontal and vertical
Orientation and rotation
Wrap text
Merge and center
Number formatting
Currency and accounting
Percentages
Decimals
Dates
Zip codes
Tables

Lesson 7: Print

Views
Orientation
Rows to repeat
Headers and footers
Export a PDF

Lesson 8: Charts

Create charts
Column charts
Pie charts
Apply chart styles
Change colors
Format axis
Add data labels
Move chart
Switch row and column
Edit data series

Lesson 9: Excel resources
Appendices:

Keyboard shortcuts
Paste special
Excel cursor shapes