Virtual Excel Class Online
The Only Excel Course Taught Live Online
The Only Excel Class Taught Over 20 Hours
More than 1 Hour of PivotTables!
More than 1 Hour of Vlookup Functions!
The Only Class With Unlimited Time To Watch Videos
Learn To Use All Excel Features A-Z
Learn To Pass The Microsoft Certification Exam
The Only Course To Provide Practice And Homework
The Best Excel Training Value Available
Includes A 180+ Page Manual With Over 200 Illustrations
Class Schedules

Next Class Dates:
June 5th, 6th, 7th, 12th, 13th, 14th, 19th, 20th, 21st, 26th 8pm-10pm


Length: 10-days; Register Online: $395
Frequently Asked Questions

What topics are covered?
Each class provides an outline – please review the PDF on each course web page and call us with specific questions
What time does class start?
These classes are designed for people in the Central, Mountain, and Pacific time zones. Start times are typically between 8pm EST and 10pm EST
Are there any prerequisites?
The Introduction class requires that you are familiar with a U.S. keyboard layout, can type at least 4 words per minute, and know how to use a computer mouse.
Is there practice?
Yes, the class includes more than 60 hands-on labs for you to practice what you have learned.
Did We Mention?
Unique Benefits
Our Live Virutal Excel Class includes an illustrated 190+ page user guide.
*Exclusive: Students also receive unlimited online access to our video library of an Excel class for you to review at your own pace. We also provide all the files used in the class on our website, including a searchable PDF and sample Excel tests.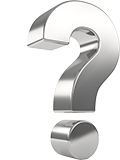 Why Excel Class NYC
Having taught at most New York City computer training facilities your instructor found that all courses were lacking. Students could not retain the volume of information presented, and there was not enough time for meaningful hands-on practice. Our curriculum is custom developed by your certified instructor following Microsoft guidelines for maximum learning and retention. Additionally, our convenient Midtown Manhattan location next to major transportation centers makes it easy for you to get to your next appointment easily.

Contact Excel Class
To learn more about Excel training in New York City please call 212.828.7089 or visit our contact page.
About Your Instructor
A Microsoft Certified Technical Trainer and Office Master Instructor with 20 years of classroom experience.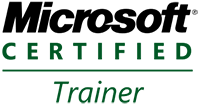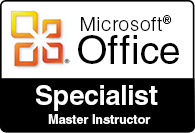 View the complete Excel class online outline
Excel Class Online Outline
Lesson 1 – Terminology
Lesson 2 – Navigate
Lesson 3 – Enter and Edit
Lesson 4 – Formula and Function Basics
Lesson 5 – Sort, Filter, and Subtotal
Lesson 6 – PivotTables
Lesson 7 – Format
Lesson 8 – Print
Lesson 9 – Workbooks
Lesson 10 – Charts
Lesson 11 – VLookup / Hlookup Index / Match Functions
Lesson 12 – Logical If
Lesson 13 – Images
Lesson 14 – Data and Database Features
Lesson 15 – Text Functions
Lesson 16 – Macros and VBA
Lesson 17 – Collaboration Features
Lesson 18 – Miscellaneous Settings
Lesson 19 – Help
Contact Us
Call 212-828-7089