Outlook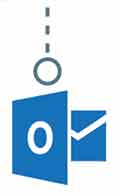 Microsoft Outlook is a personal information manager that provides the ability to manage email messages, maintain a calendar, manage contacts, and work on tasks. It is also an essential corporate skill that requires users are familiar with features provided by a Microsoft Exchange Server that include:
Out Of Office Notifications
Delegate Access And Permissions
Schedule Meetings And Reserve Resources
Work On Tasks And Provide Status Reports
Archive Old Emails
Where most courses (our competitors) require two-three days of expensive training we offer:
All Features In A Single One Day Format
The Only Training To Provide A Color Manual

Course Schedules
Individuals
[xyz-ips snippet="Thursday-This-Month"]
September 13th-14th 9am-1pm
[xyz-ips snippet="Thursday-Next-Month"]
Contact us for private dates
Companies
Register 4 or more students for a discount – Choose one full day or two half days


Length: 1 full day
Price: $295
Frequently Asked Questions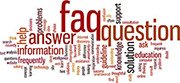 What time does class start?
Weekday classes start at 9am
Weekend classes start at 10am
Do I need to bring a computer?
We provide a Windows computer.
Do I receive a certificate?
Yes, upon completion you will receive an attractive gold foil certificate.
Are there any prerequisites?
Ability to use a mouse and a keyboard. Familiarity with advanced Excel Index Match functions helpful.
Where are you located?
31 West 34th Street – Near Penn Station, NJ Transit, and the N, Q, R, W, B, D, F, 1, 2, 3, A, C, E trains.
About The Instructor
Glenn Harris is a Microsoft Certified Technical Trainer and Office Master Instructor with 20 years of classroom experience. He has published many training manuals on Microsoft products. Excel Class is the only class that offers programmed self-assessment labs and online access to videos of Glenn teaching class (to himself).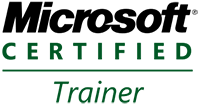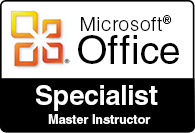 Outlook Outline

Download a PDF
Lesson 1: Introduction

What Is Outlook

Email
Calendar
Contacts
Tasks

Start Outlook
The Work Area

Lesson 2: Email

Create New Messages

Parts Of An Email
Spell Check
Custom Dictionary
Force Spell Check Before Send
Autocorrect
Mark Grammar

Save As Draft
Change The Autosave Interval
Send
Recall An Email
Signatures
Attachments
Email Options

Email Formatting
Stationary

Send Options

Delay Delivery
Request Receipt
Sensitivity
Expiration

Receiving Email
Reading Emails

Reading Pane
Save As Contact
Modify The Subject Line

Reply And Forward Emails
Organize Email

Create Folders
Move To A Folder
Create Rules
Manage Rules
Run Rules
Mark As Unread
Flag For Follow Up
Use Categories
Rename Categories
Apply Categories
Customize Fields
Sort Fields
Find Emails
Search Folders
Filters

Out Of Office Notifications
Share Email Folders
Archive Old Emails

Lesson 3: Calendar

Panes
Views
Meetings, Appointments, Events

New Item
Recurrence
Public vs Private
Reminders

Change Default Settings
Schedule A Meeting

Scheduling Assistant
Invite Attendees
Enable AutoAccept
Resources – Reserve A Room
Change Meeting Time
Cancel A Meeting

Calendar Options

Workdays/times
Holiday
Colors
Time Zones

Share A Calendar

Delegate
Permissions
Open A Shared Calendar

Print A Calendar

Lesson 4: Contacts

Panes
Views
New Contacts

Details
Public Versus Private
Groups

Share
Options

Lesson 5: Tasks

Panes
Views
New Task

Assign A Task
Percentage Complete
Send Status Report
Mark Complete

Share

Lesson 6: Resources