ECommerce – Basic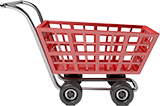 Our basic WordPress ECommerce course teaches how to create a simple store with 3-500 products using the popular WooCommerce plugin. Learn to organize products by category, create landing pages, and connect to a payment gateway.

Course Schedules
Individuals
Contact us for private dates/times
Companies
Register 4 or more students for a discount – Choose one full day or two half days


Length: 1 full day
Price: $295
Frequently Asked Questions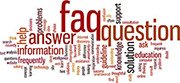 What time does class start?
Weekday classes start at 9am
Weekend classes start at 10am
Do I need to bring a computer?
We provide a Windows computer.
Do I receive a certificate?
Yes, upon completion you will receive an attractive gold foil certificate.
Are there any prerequisites?
WordPress Basics course. Knowledge of Photoshop layers and image export options
Where are you located?
31 West 34th Street. Near Penn Station, NJ Transit, and the N, Q, R, W, B, D, F, 1, 2, 3, A, C, E trains.
About The Instructor
Glenn Harris is a Certified Technical Trainer and Adobe Master Instructor with 20 years of classroom experience. He has published many training manuals and built hundreds of websites.


E-Commerce Basic
Lesson 1: Install and Configure WooCommerce Settings
Lesson 2: Install Recommended Woocommerce Plugins
Lesson 3: Add Products To Categories
Lesson 4: Create Landing Pages
Lesson 5: Connect To A Payment Gateway