Search Engine Optimization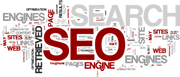 The purpose of search engine optimization (SEO) is to learn techniques and strategies used to improve the visibility of your website in search results. SEO is not black magic, there are formulaic steps you should take to improve your page rank in search results pages. This course requires you have a good understanding of how to write HTML code (see: Advanced WordPress Training).

Course Schedules
Individuals
Contact us for private dates/times
Companies
Register 4 or more students for a discount – Choose one full day or two half days


Length: 1 full day
Price: $295
Frequently Asked Questions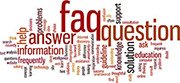 What time does class start?
Weekday classes start at 9am
Weekend classes start at 10am
Do I need to bring a computer?
We provide a Windows computer.
Do I receive a certificate?
Yes, upon completion you will receive an attractive gold foil certificate.
Are there any prerequisites?
WordPress Basics course. Knowledge of Photoshop layers and image export options
Where are you located?
31 West 34th Street. Near Penn Station, NJ Transit, and the N, Q, R, W, B, D, F, 1, 2, 3, A, C, E trains.
About The Instructor
Glenn Harris is a Certified Technical Trainer and Adobe Master Instructor with 20 years of classroom experience. He has published many training manuals and built hundreds of websites.


SEO Outline
Introduction

Search Engine Optimization (SEO) Defined (Wikipedia)
SEO Benefits
SEO is not SEM
Search Engine Market Share

Anatomy of Search Engine Results Pages (SERPs) and Page Rank (PR)

The Page Title
What Words To Use
How to Analyze Your Competitors Websites
How to Analyze Your Web Server's Log Files
Google Adwords Keyword Tool
How Many Characters Will Appear
How to Separate Phrases
The Meta Description
What Words To Use
How Many Characters Will Appear
How to Separate Phrases
The URL
How Many Characters Will Appear
Naming Web Pages
Meta Keywords
How to Separate Phrases

How To Edit Your Web Pages <Head> Tags

Anatomy of a web page
The <Head> Tag
File Transfer Protocol (FTP)
Make a Backup Copy!
Open the web pages in a text editor
Editing the Head Tags in a WordPress Blog
The Body Tag
Heading Tags
Paragraph Tags
Anchor Tags (Hyperlinks)
Images and Alt Tags
Format with CSS, Not Tables!

Other Important Elements:

Sitemaps
Sitemap.html
Sitemap.xml
Press Releases
PDFS, PowerPoint Slideshows and Word Documents With Metadata
Google Analytics
Google Webmaster Tools
Alexa
Quantcast

Backlinks

Maps: Google, Yahoo and Bing
Blogs: WordPress.com Blogspot.com Blogger.com Squiddo.com
Yelp, Hotfrog, Citysearch
Free Classified Ads: Hoobly, Village Voice Backpage, CraigsList

Social Networking

Facebook
Twitter
Linked In
Social Networking Tools

Other Considerations

Flash Websites
PHP Websites
Database Driven Websites

Steps to Perform in your SEO analysis – Develop an SEO strategy