WordPress – Advanced

Advanced WordPress training is a technical class that teaches you how to write html and css to control page layout. Learn to convert a Photoshop layout into an existing WordPress theme. Learn to backup and restore a website, and troubleshoot problems that may occur.

Course Schedules
Individuals
Contact us for private dates/times
Companies
Register 4 or more students for a discount – Choose one full day or two half days


Length: 1 full day
Price: $295
Frequently Asked Questions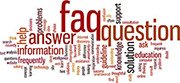 What time does class start?
Weekday classes start at 9am
Weekend classes start at 10am
Do I need to bring a computer?
We provide a Windows computer.
Do I receive a certificate?
Yes, upon completion you will receive an attractive gold foil certificate.
Are there any prerequisites?
WordPress Basics course. Knowledge of Photoshop layers and image export options
Where are you located?
31 West 34th Street. Near Penn Station, NJ Transit, and the N, Q, R, W, B, D, F, 1, 2, 3, A, C, E trains.
About The Instructor
Glenn Harris is a Certified Technical Trainer and Adobe Master Instructor with 20 years of classroom experience. He has published many training manuals and built hundreds of websites.


Advanced WordPress
Lesson 1: Twenty Essential HTML Tags
Lesson 2: Twenty Five Essential CSS Rules
Lesson 3: How To Convert A Photoshop Layout
Lesson 4: Backup And Restore A Website
Lesson 5: Troubleshoot Common WordPress Problems