About NYC Training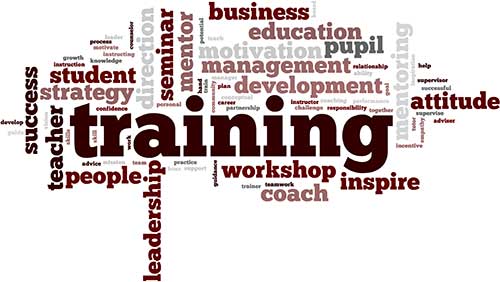 NYC Training specializes in Microsoft and Adobe software training. We offer beginner, advanced, and VBA Excel training. Our comprehensive training curriculum can be taught in our New York facility conveniently located near Penn Station. We also offer affordable on-site training corporate training. Having taught at most adult computer schools in New York City Mr. Harris found their methodology lacked practical hands-on practice. Glenn spent several years writing self assessment testing programs to help students better learn to internalize topics taught during class. No other course offers Glenn's methodology, which teaches the 'Microsoft' approach and then shows the shortcomings in what was taught and how to overcome those limitations.
NYC Training is led by Glenn Harris. Glenn has taught classes for over twenty years. In those twenty years he has taught at Excel Class for the past ten years. Prior to founding Excel Class Glenn taught at NYIM (no longer in business, now known as CareerCenter) TIA, Pace, and NetCom Learning among others. For those old enough to remember, he began teaching with CompuLearn in 1998. Over the course of teaching many years, Glenn has earned the Certified Technical Trainer designation, the Microsoft Certified Trainer designation, and a long list of Adobe certifications that include the Master Print Instructor and Master Web Instructor designation. Mr. Harris has a passion for sharing his knowledge with students and enjoys the challenges teaching presents.
Although many people who meet Glenn discover that he is an Excel expert, Glenn's background began with databases circa 1987. The first database Glenn attempted was Clipper, followed by Aston Tate's DBIII, DBIV, FoxPro and FileMaker (yet never Paradox). Since 2000, he has bought Microsoft SQL Server 2000, 2003, 2008, and 2010 for his own personal use, out of curiosity to learn (bear in mind each copy costs about $2,000, and the manual is more than 2,500 pages). Mr. Harris also uses Oracles MySQL on his Unix web servers. What he learned is that he does not aspire to become a database administrator (though he already is a de facto dba).
Prior to teaching desktop applications, Glenn worked in investment banking for fifteen years, moving from a role of Associate to Quantitative Market Strategist. His banking career began at Citibank, continued at Bear Stearns, BancAmerica, Societe Generale, and Goldman Sachs. Prior to investment banking, Glenn sold computers and software at ComputerLand (for those of you old enough to remember, the equivalent of today's Best Buy).
Aside from his teaching skills, Glenn also enjoys programming in many languages that include: VB, VBA, PhP, and HTML yet still hasn't learned Java. For those old enough to remember, he can also write code with: Pascal, COBOL, Fortran, and BASIC. He can boast that he has built over 400 websites (including this one), many of which include e-commerce components using a variety of development tools and platforms.
Mr. Harris earned a B.S. in Operations Research from the University of Rhode Island a really long time ago. Since then he has acquired numerous certifications.